Sony PlayStation Portable 2 (PSP 2) or codenamed Next Generation Portable (NGP) is the next generation handheld entertainment system from Sony. The device has been designed to replace its popular PlayStation Portable (PSP) with a range of features that provide genuinely cutting-edge, next generation and ultimate portable entertainment experience.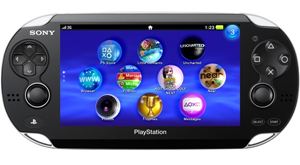 Key features of the Sony PlayStation Portable 2 includes:
Quad-Core ARM Cortex 9 processor.
Quad Core GPU.
5-inch OLED touch screen display with 960×544 resolutions.
Supports 3G and WiFi connectivity.
A rear-mounted touchpad.
An electronic compass.
Accelerometer and gyroscope motion sensing.
Front camera and back camera.
Dual analog sticks.
Games will come in a "new media".
PlayStation Network access which includes "LiveArea", "Near" and "Activity" log features Trophy Support.
NGP will be able to play PSP titles, minis, PS one classics, video and comics from the PlayStation Store.
Built-in GPS and Wireless location support service.
The Sony PlayStation Portable 2(PSP 2) with dimensions of 182 x 18.6 x 83.5mm is expected to be available by end of 2011. However, the price of the device is not yet announced.