Previously we mentioned about Stealth Computer's Rugged PC powered by Core 2 Duo, now the company has just unveiled a new rugged tablet PC under its Notebook warrior series recently. Named as NW-2000, it is specifically designed to be compliant with military MIL-810F standards suitable for those that work in harsh environment.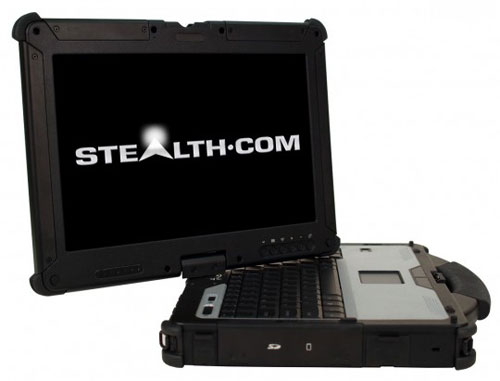 Designed with magnesium alloy chassis and weighted at only 9.04 lbs, it is equipped with 13.3-inch LCD display with 1280 X 800 resolutions that lets users handle any computer-assisted tasks even in tough environment. Internally, it is powered with Intel Core 2 Duo ultra low voltage running at 1.06GHz. Besides suitable to be used for normal office applications, the machine will definitely show value in military as well as industry usages. In order to simplify the usage, it offers touch screen capability that allows users to input commands via finger and stylus. That is not all, it is further enhanced with some security features such as TPM (Trusted Platform Module), fingerprint sensor as well as a huge 160GB anti-shock hard disk drive for secured data storage and protection. Other features include wireless technologies such as Bluetooth 2.0, Wi-Fi and optional HSDPA module for seamless connectivity anywhere.
At a retail price of $4895, the rugged tablet PC may be too expensive for average users but those that work in harsh environment may appreciate its great functionalities as a companion for mission critical applications.