Users who use computers in different places for diverse purposes, e.g. the workplace, house, college, etc might have problems to synchronize their browser profile as well as the browser's extension from one PC to the other without a useful synchronization and backup tool. If users are using the Mozilla Firefox browser, they can get Firefox Environment Backup Extension (FEBE) installed for quick and easy synchronization and backup.

Firefox Environment Backup Extension or FEBE is a free Firefox extension which allows users to do quick backup of their Firefox extensions. At the same time this application also allows users to back up and restore their profiles which include bookmarks, cookies, history, password, phishing data and preferences. Technically when users run this program for extension or profile backup, it will automatic create individual installable .xpi (or .jar for themes) files that users can put on CD or a portable drive. Users can thence install these files on other computers to synchronize these computers. Besides manual backup, users who are using the online file system such as Box.net can configure the program so that the backup can be done automatically based on a scheduled program.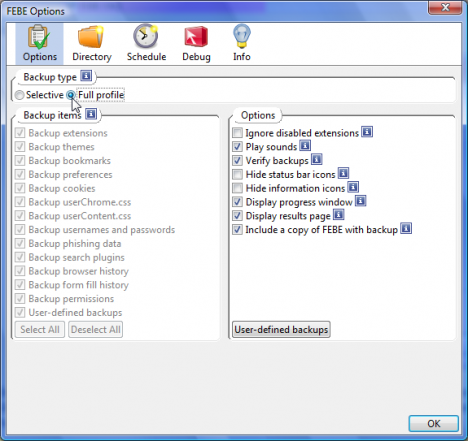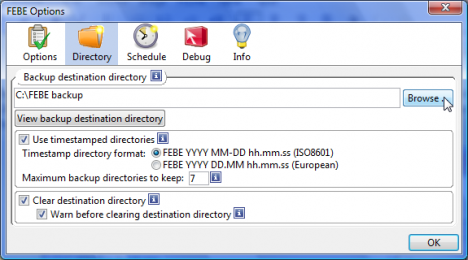 Download the latest Firefox Environment Backup Extension or FEBE 6.2 via the link here.
Besides FEBE, users also can check out FavBackup and Foxmarks backup programs which have been introduced earlier.