The whole world is eagerly awaiting the official public release of Windows 7 Beta 1, widely speculated to be build version 6.1.7000.0 (or simply build 7000) in early January 2009, which may be as soon as within days. But will build 7000 of Windows 7 will be the first beta to be released to the public, with rumors of Windows 7 build 6004, 7012 and 7013 already making the round, some even with leaked screenshots?

Microsoft employee Scott Wylie had previously posted a screen capture of Windows 7 Build 7004 on his blog. Unknown to many is that Windows 7 build 7004 is in fact Windows 7 Beta 2 code bits. According to Misaki2009 on deviantART, when asked why he has the 7004 version of Windows 7, the answer is:
because I have an invitation for Windows 7 Beta 2 Closed Testers… there were distributed 1000 invitations to those who have an account on Microsoft Connect.
Misaki2009 has also posted a screenshot of Windows 7 Beta 2 Build 7004.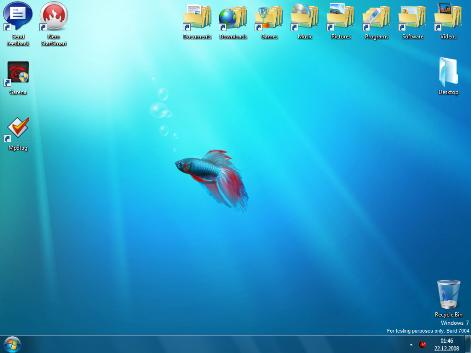 With Windows 7 Beta 2 already released to closed group of beta testers, it's kind of weird if Microsoft decides to release older, and theoretically inferior with more bugs build 7000 of Windows 7 Beta 1 to general public. In fact, there are already leaked screen shots of Windows 7 Build 7012, with somebody claiming to be downloading Windows 7 Build 7013.
However, after seeing so many builds been released that still in closed beta and not leaked, the build that Microsoft going to be released may still be Windows 7 Build 7000, expected as early as January 5, 2009.