After having to contend with 32-bit (x86) Windows 7 Beta 1, the Windows 7 64-bit (x64) Beta 1 is finally leaked to Internet, and available to download via torrent with any BitTorrent (BT) clients. The leaked 64-bit Windows 7 DVD ISO image is untouched, unmodified original image from Microsoft, which has the initial package file name of MICROSOFT.WINDOWS.7.BETA.7000.0.081212-1400.ULTIMATE.X64.ENGLISH.DVD-WZTiSO, appear to be leaked from a Russian site. The torrent will download 7000.0.081212-1400_client_en-us_Ultimate-GB1CULXFRE_EN_DVD.ISO.

Characteristics of Windows 7 Beta1 Build 7000 DVD ISO Image:
File Name: 7000.0.081212-1400_client_en-us_Ultimate-GB1CULXFRE_EN_DVD.ISO
Size: 3387009024 bytes (3.15 GB)
MD5: 773fc9cc60338c612af716a2a14f177d
SHA-1: E09FDBC1CB3A92CF6CC872040FDAF65553AB62A5
Platform: x64 (64-bit)
System Requirement: CPU: 2.0 GHz | RAM: 1 GB | HDD: 50 GB
Language: English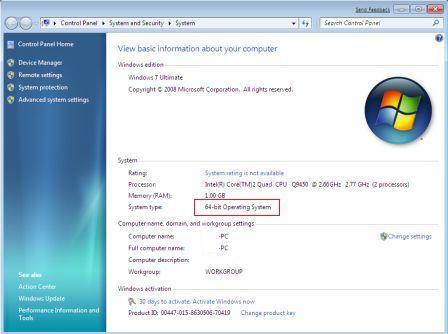 Update: Official direct download links for Windows 7 Beta (32-bit and 64-bit) is available.
Important Fix: KB961367 to fix MP3 corruption issue.
Product Key: Get the free product key to activate Windows 7 (list of Windows 7 product keys)
Microsoft is widely believed scheduled to officially launch public beta of Windows 7 on January 9, 2009 soon, which can be as soon as today. So for those who wants something more official and reliable, which has the exact same hash code for the ISO, just wait for official release.
Download 7000.0.081212-1400_client_en-us_Ultimate-GB1CULXFRE_EN_DVD.ISO.torrent or _torrents.ru_.t1410380.
Windows 7 is expected to be officially RTM and released before the Christmas 2009 holidays to Microsoft partners, with retail box versions out in the market early 2010. The assembly branch to create the release candidate (RC) of Windows 7 is likely going to be from the build 70XX series.