Windows 7 Build 7000 is the Windows 7 Beta code bits that was officially released by Microsoft back in January. But for many Windows 7 enthusiasts, months of no new upgrades do not make them can't sit well. Luckily, a later build, Windows 7 Build 7022 has leaked. Initially, only 32-bit (x86) Windows 7 Build 7022 ISO is available. Now, 64-bit (x64) Windows 7 Build 7022 appears to available for download via BitTorrent network too.

Unfortunately, the leaked Windows 7 Build 7022 x64 is not a DVD ISO image. Instead, the download contains files that are directly ripped from the DVD. User will have to use CDImage (for example, create Vista DVD and its illustrative guide) or other image manipulation tool to create a new DVD image with proper DVD bootsector in order to install by booting up with DVD. However, users can always start the installation of 64-bit Windows 7 Build 7022 from within Windows.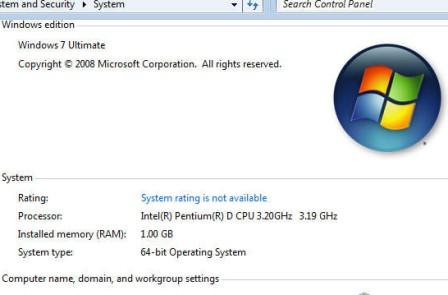 Download Windows 7 Build 7022 64Bit (x64) Edition: Windows_7_Ultimate_Build_7022_x64.torrent.
Update: Windows 7 Build 7048 is available for download.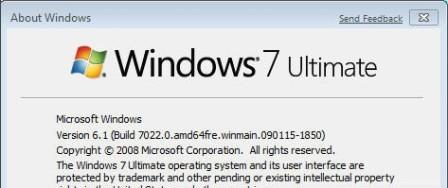 64-bit Windows 7 Build 7022 has build version number of 7022.0.amd64fre.winmain.090115-1850.
Do note that Windows 7 Build 7022 is not officially supported by Microsoft. As such, a lot of hotfixes and updates do not been published and released to Windows 7 Build 7022, including KB962921 IE8 update and KB967062 application compatibility update.
Update: Windows 7 Build 7048 x64