Windows 7 Build 7048, which may possibly to become the release candidate for upcoming Windows 7 operating system, has had its 64-bit (x64) installation files leaked on Internet. The leaked x64 Windows 7 Build 7048 appears to have the same build number with the Windows 7 Build 7048 screenshots leaked previously, which is version 6.1.7048.0 (winmain.090219-1845).

The Windows 7 Build 7048 x64 is leaked by DiamondNRG, the same people who also leaked Windows 7 Build 7022 x64 .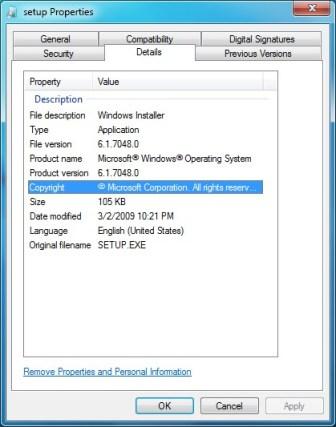 Download 64-bit (x64) Windows 7 Build 7048
Torrent: 7048_x64_Ultimate_EN_DVD [mininova].torrent or Windows_7_build_7048_X64.torrent
Size: 3.31GB
MD5 Hash: AD6F261F 6AC20FA0 F50F7DE7 54491863 A2DD16C2
32-bit (x86) Windows 7 Build 7048 is now available for free download.
Download 64-bit Windows 7 Build 7057.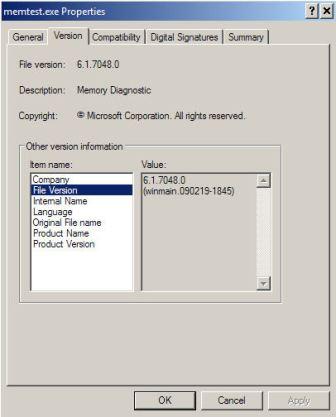 Again, similar with Windows 7 Build 7022 that is been leaked by the same person, the download is not an actual DVD ISO image in its entirety. Instead, it's just a complete copy and rip of the installation files from the DVD.
To install Windows 7 Build 7048 x64, the easiest way currently is to in-place upgrade the existing installation of 64-bit Windows Vista or Windows 7. 32-bit (x86) users will be out-of-luck though, as the 64-bit setup.exe cannot be used on the 32-bit environment.
The same Windows 7 product key that given out by Microsoft for the beta can be used to activate Windows 7 built 7048.
Many changes has been made in Windows 7 Build 7048, including "Send Feedback" on title bar removed, correction of "Windows 7 Business" as "Windows 7 Professional" during installation, Paint icon changed, Calculator icon changed, Sticky Notes icon changed, version upgrade on Windows Media Center, Alt+Tab works with Aero Peek, 24-39% more icons available on taskbar before scrolling, Start button changed and some other additional features.