Previously we mentioned about resistive multi-touch screen from Fujitsu targeted for embedded market, now seems that Synaptics, the leader in human interface solutions for mobile computing and embedded market has made available a full range of capacitive touchscreen that can support up to 10 simultaneous touches without being limited by the use of stylus. Named as ClearPad 7200, it offer a wide range of touch panel with maximum diagonal size of 10.1-inches suitable for any applications such as tablet PC, Point-Of-Sale, digital photo frame and etc.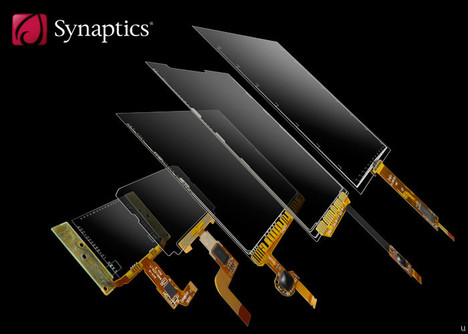 Internally, ClearPad 7200 is based on high performance multi –ASIC architecture that can process up to ten simultaneous finger touches. If you recall, we did mention about ClearPad 3000 earlier with similar capability but seems that the supported panel size has been scaled up to 10.1-inch suitable for more wider usages. Besides, it is claimed to be able to recognize complex finger input such as pinch, with high and precise accuracy with lower latency as compared to other rivals' products. Supported by both I2C and USB interfaces, the device is compatible with both Android and Microsoft Windows Operating Systems specifically on Windows 7 with full WHQL (Windows Hardware Quality Labs) certified.
No pricing information yet, the new touch panel is already in sampling stage to some OEMs and eco-partners with the end products featuring ClearPad 7200 expected to be available by end of this year.