The official Windows 7 Beta been released has the build version of 6.1.7000.0 (build 7000). Even before the official beta was released early 2009, screenshots for Windows 7 build 7004, 7012, 7015 and 7016 has been received by selected beta testers and the screenshots posted to Internet. The latest version of Windows 7 available and released to privileged few appears to be build 7025.

A beta tester has posted the screenshot images of Windows 7 build 7025 on a Chinese forum bbs.pcbeta.com. From the graphical user interface (UI), it's hard to conclude that if there is any major change or bug fix been done on the new version, as the GUI stays pretty much the same with the official beta build 7000 of Windows 7 one. One thing of note though, that Internet Explorer 8 has stripped itself of the word "beta", and now Windows 7 build 7025 has IE8 upgraded to Release Candidate 1 (RC1) version 8.0.7025.0.
Windows 7 Build 7025 has build version of 7025.0.x86fre.winmain.09120-1850, and is compiled on January 20th, 2009. The installed copy of Windows 7 Build 7025 will expire on July 2nd, 2009 too.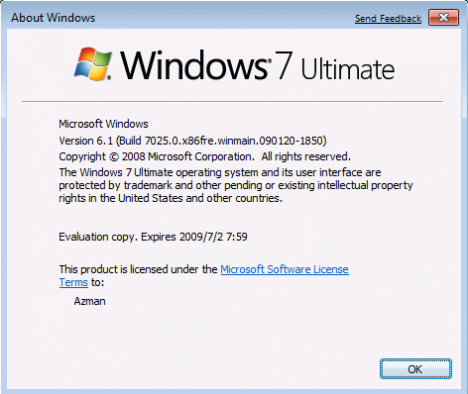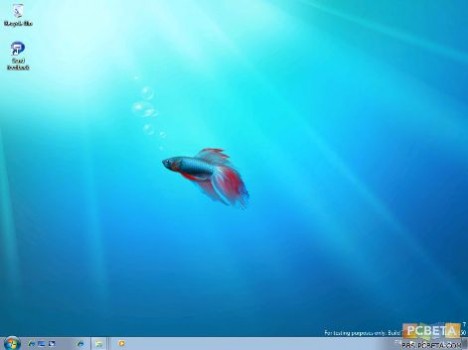 The Quick Launch bar is still left out and disabled in Windows 7 Build 7025, but the Quick Launch Bar can be enabled and shown.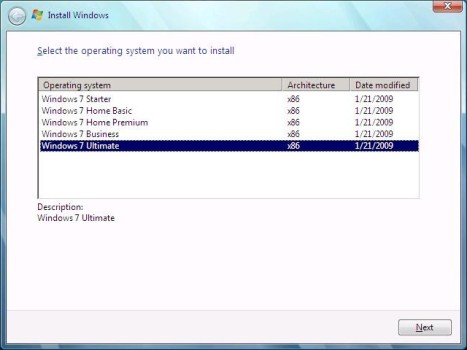 Windows 7 Starter, Home Basic, Home Premium, Business and Ultimate editions available for install, although Windows 7 Business is speculated to be renamed as Windows 7 Professional edition when officially released.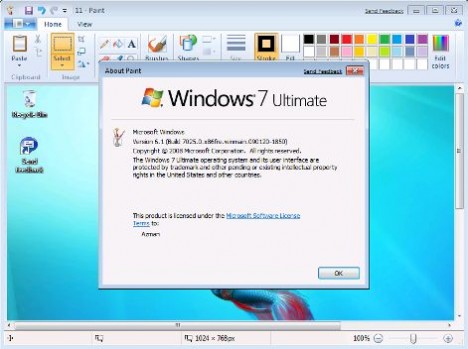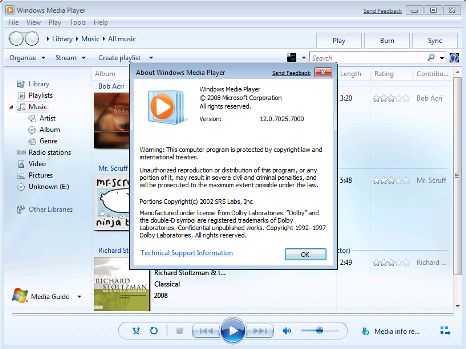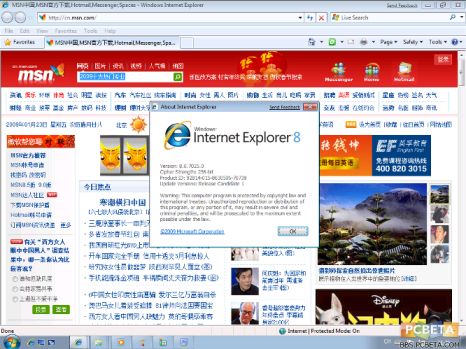 Internet Explorer 8 (IE8) RC1, although cannot be installed on Windows 7 Beta officially, has been incorporated into Windows 7 Build 7025.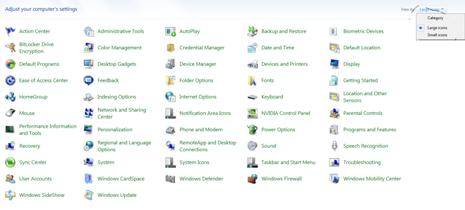 One of the visible improvement in Windows 7 Build 7025, where Control Panel items now can be view by big or small icons, or by category.
P/S: There are tons of fake ISO named 7025.0.090120-1850_client_en-us_Ultimate-GB1CULFRE_EN_DVD.iso that flying around Internet in torrent or HTTP download lately, claiming to be Windows 7 Build 7025. In fact, it's fake and invalid, as the ISO is actually Windows 7 Beta Build 7000.

For information, the actual name for the Windows 7 Build 7025 ISO released is winmain_7025_x86fre_client_en-us.iso with the size of 4.7 GB. The hash values are:
CRC32: 583FB7EE
MD5: C3AB314E1BB69A32B0B723FA1ACA4748
SHA-1: FB2FC86B9268F70EA90E51268FE8327337A07E13